The spiritual teachings of Buddha have always had an important role in Thai society, and we believe that immersion in these disciplines is an important aspect of the development of the young.
We  therefore provide assistance in 4 schools in the Sri Racha area, specifically to help students understand the importance of Buddha's guidance as they move through their lives.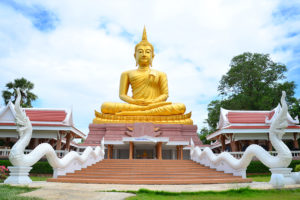 Ban Nong Khla School, Wat Jukkacher School and Finn Wittayakorn School – an expert speaker visits weekly to advise on the teachings and meditation.
Thaikasikornsongkrow School – we have created an exhibition rooms dedicated to Buddha's 4 life stages; birth, enlightenment, first teaching and passing.